Products
Looking for a specific tracking product?
Choose your options below
Offering a wide selection of unique, and sometimes custom, solutions allows us to provide technology that remains abreast of current trends. From portable hardware, to permanently mounted units, we are bound to carry the exact solution for your needs. With over 25 manufacturers, we can meet and surpass your criteria.
Select the device that suits your needs, and then choose from one of the largest coverage providers in the world. From Iridium to Inmarsat, Globalstar to GSM, we work with the largest coverage providers to provide you with the best service.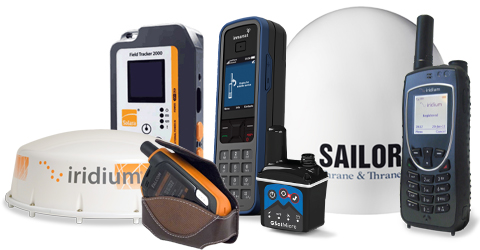 Network: GSM
Airbus Defence & Space
Iridium
Inmarsat
GSM
Globalstar
Integrated Battery
Application
Sealed
Data Sheet

Worldtrack
IP67 shock-resistant and waterproof compliant
Apple
Iridium
Inmarsat
GSM
Globalstar
Integrated Battery
Application
Sealed
Data Sheet

iPhone
CalAmp
Iridium
Inmarsat
GSM
Globalstar
Integrated Battery
Application
Sealed
Data Sheet

LMU-1100
SAE J1113

LMU-2600
SAE J1113

LMU-2700
SAE J1113

LMU-3030
SAE J1455

LMU-4200
SAE J1113

LMU-4250
SAE J1113

LMU-4500
IP67

LMU-5000
SAE J1455

LMU-600
SAE J1113

LMU-700
SAE J1113

LMU-800
SAE J1113

LMU-900
SAE J1113
EMA
Iridium
Inmarsat
GSM
Globalstar
Integrated Battery
Application
Sealed
Data Sheet

BlueTraker 2200
IP 68 to EN 50529 and IP 69K
Falcom
Iridium
Inmarsat
GSM
Globalstar
Integrated Battery
Application
Sealed
Data Sheet

Fox-EN

Fox-IN-AU

Mambo 2

Rock
IP69

Stepp III
GenX Mobile
Iridium
Inmarsat
GSM
Globalstar
Integrated Battery
Application
Sealed
Data Sheet

GNX-20
SAE J1455

GNX-5P
SAE J1455
GSE
Iridium
Inmarsat
GSM
Globalstar
Integrated Battery
Application
Sealed
Data Sheet

Garmin Fleet Management
IP54
NAL Research
Iridium
Inmarsat
GSM
Globalstar
Integrated Battery
Application
Sealed
Data Sheet

9602-GSM

SHOUT gsm
Pointer
Iridium
Inmarsat
GSM
Globalstar
Integrated Battery
Application
Sealed
Data Sheet

Cellocator Cello-F
IP40

Cellocator Cello-R
IP40

CelloTrack Family
IP67
Quake Global
Iridium
Inmarsat
GSM
Globalstar
Integrated Battery
Application
Sealed
Data Sheet

QPRO GPRS/GPS
IP67
Queclink
Iridium
Inmarsat
GSM
Globalstar
Integrated Battery
Application
Sealed
Data Sheet

GL200
IPX5

GL300
IPX5

GT200

GT300

GT500

GV200

GV300
RIM
Iridium
Inmarsat
GSM
Globalstar
Integrated Battery
Application
Sealed
Data Sheet

Blackberry
Skywave
Iridium
Inmarsat
GSM
Globalstar
Integrated Battery
Application
Sealed
Data Sheet

IDP-780

IDP-782
Transceiver: IP40 (IP 54 with optional shroud); Satellite Antenna: IP67

SureLinx 8100
Transceiver: IP40/NEMA1 Antenna: IP67/NEMA-4X
Teltonika
Iridium
Inmarsat
GSM
Globalstar
Integrated Battery
Application
Sealed
Data Sheet

FM1100

FM3200

FM4200

FM5300

GH3000
Trimble
Iridium
Inmarsat
GSM
Globalstar
Integrated Battery
Application
Sealed
Data Sheet

TM3000
IP54
Network: Iridium
Airbus Defence & Space
Iridium
Inmarsat
GSM
Globalstar
Integrated Battery
Application
Sealed
Data Sheet

Iritrack
IP64

Worldtrack
IP67 shock-resistant and waterproof compliant
Albatros Marine Technologies
Iridium
Inmarsat
GSM
Globalstar
Integrated Battery
Application
Sealed
Data Sheet

Ocean drifter iridium (ODi)
AssetLink Global
Iridium
Inmarsat
GSM
Globalstar
Integrated Battery
Application
Sealed
Data Sheet

AssetPack-3
IP67
Beam
Iridium
Inmarsat
GSM
Globalstar
Integrated Battery
Application
Sealed
Data Sheet

IridiTRAK RST430
Briartek
Iridium
Inmarsat
GSM
Globalstar
Integrated Battery
Application
Sealed
Data Sheet

Cerberlink
IP67
CalAmp
Iridium
Inmarsat
GSM
Globalstar
Integrated Battery
Application
Sealed
Data Sheet

LMU-4500
IP67
EMA
Iridium
Inmarsat
GSM
Globalstar
Integrated Battery
Application
Sealed
Data Sheet

BlueTraker 2200
IP 68 to EN 50529 and IP 69K
Flightcell
Iridium
Inmarsat
GSM
Globalstar
Integrated Battery
Application
Sealed
Data Sheet

DZM2

DZMx
GSE
Iridium
Inmarsat
GSM
Globalstar
Integrated Battery
Application
Sealed
Data Sheet

9602 Voyager

Aurora

Broadband Sat/GPS Tracker
IPX7

GSatMicro

GSatMicro OEM

MCG-101
GTT Systems
Iridium
Inmarsat
GSM
Globalstar
Integrated Battery
Application
Sealed
Data Sheet

GTTS-2000B

GTTS-2000E

GTTS-3000
Iridium
Iridium
Inmarsat
GSM
Globalstar
Integrated Battery
Application
Sealed
Data Sheet

Iridium Extreme 9575
NAL Research
Iridium
Inmarsat
GSM
Globalstar
Integrated Battery
Application
Sealed
Data Sheet

9602-GSM

9602-LP
MIL-STD-810F

SHOUT gsm

SHOUT nano

SHOUT ts
Quake Global
Iridium
Inmarsat
GSM
Globalstar
Integrated Battery
Application
Sealed
Data Sheet

QPRO Iridium/GPS/GPRS
IP67
Satelligent
Iridium
Inmarsat
GSM
Globalstar
Integrated Battery
Application
Sealed
Data Sheet

SBD Warrior
Solara
Iridium
Inmarsat
GSM
Globalstar
Integrated Battery
Application
Sealed
Data Sheet

Field Tracker 2000
IP68

Field Tracker 2100
IP68
Network: Inmarsat
Beam
Iridium
Inmarsat
GSM
Globalstar
Integrated Battery
Application
Sealed
Data Sheet

IsatDock DRIVE

IsatDock MARINE

Oceana 800
Cobham (Thrane)
Iridium
Inmarsat
GSM
Globalstar
Integrated Battery
Application
Sealed
Data Sheet

Cobham Explorer 325
Transceiver:IP31 Antenna:IP56

Cobham Explorer 727
Transceiver: IP31 Antenna: IP56

Sailor 150

Sailor 250

Sailor 500
EMS SatCom
Iridium
Inmarsat
GSM
Globalstar
Integrated Battery
Application
Sealed
Data Sheet

SAT-202

TAM-212L
IP66

TAM-242
IP66
Furuno
Iridium
Inmarsat
GSM
Globalstar
Integrated Battery
Application
Sealed
Data Sheet

Felcom 250

Felcom 500
GSE
Iridium
Inmarsat
GSM
Globalstar
Integrated Battery
Application
Sealed
Data Sheet

Broadband Sat/GPS Tracker
IPX7
Inmarsat
Iridium
Inmarsat
GSM
Globalstar
Integrated Battery
Application
Sealed
Data Sheet

IsatPhone Pro
IP53
JRC
Iridium
Inmarsat
GSM
Globalstar
Integrated Battery
Application
Sealed
Data Sheet

JUE 250

JUE 500
Quake Global
Iridium
Inmarsat
GSM
Globalstar
Integrated Battery
Application
Sealed
Data Sheet

QPRO Inmarsat/GPS/GPRS
IP67
Satlink
Iridium
Inmarsat
GSM
Globalstar
Integrated Battery
Application
Sealed
Data Sheet

Satlink 150

Satlink 250
Skywave
Iridium
Inmarsat
GSM
Globalstar
Integrated Battery
Application
Sealed
Data Sheet

DMR-800D

DMR-800L
IP67

IDP-680
SAE J1455

IDP-690
SAE J1455

IDP-780

IDP-782
Transceiver: IP40 (IP 54 with optional shroud); Satellite Antenna: IP67

IDP-800

MT3000
SAE J1455

MT3400
SAE J1455

MT3550
SAE J1455

SureLinx 8100
Transceiver: IP40/NEMA1 Antenna: IP67/NEMA-4X
Wideye
Iridium
Inmarsat
GSM
Globalstar
Integrated Battery
Application
Sealed
Data Sheet

Skipper 150
Network: Globalstar
Globalstar
Iridium
Inmarsat
GSM
Globalstar
Integrated Battery
Application
Sealed
Data Sheet

Intrinsically Safe SPOT
SAE J1455

SmartOne LP
SAE J1455 MIL STD 810 NEMA 4X/IP68

SPOT
SAE J1455